Spotlight on My Healthy Fit
My Healthy Fit opens club in Woburn, MA.
My Healthy Fit's health and exercise technologies have been developed over the past 8 years. My Health Fit's Woburn location opened this January at 6 Cummings Park, on Washington Street just south of the Rte 95/93 interchange.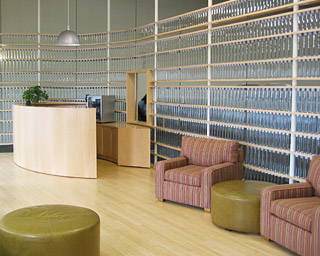 Harvard Medical School professor endorses My Healthy Fit.

"This approach to both nutrition and exercise are very sound metabolically,"
says Dr. Harold Solomon. (Start video below by clicking the play button.)





If you are having any problems viewing this
video, click here (not on the video image)
to download QuickTime 6.5 or higher for free.