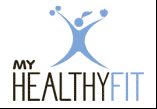 Our Company


My Healthy Fit was started by health club members who are dissatisfied with today's health club options for women.
It is very sad that today's best option for a woman who wants an un-intimidating, friendly environment is an express gym! Express gyms, such as Curves, offer no personalized programming, limited nutrition, and poor quality equipment. This is why express gyms lead the industry in customer turnover.
For those women willing to go to a "traditional" gym, things aren't much better…
Very few clubs provide medically based assessments.
Very few clubs integrate exercise and nutrition programming – both critical components of your wellbeing.
No club, to our knowledge, offers a personal coach as part of its membership dues.
My Healthy Fit is doing things differently.